"For me, composing is an honouring of the creative spirit, an awakening and expression of an inner landscape of understanding. I have found it to be a process of experiencing and assimilating, recognising and living. The manifestation of this relationship is the music."

Next concert          Publications           Recordings


"Dreamlike... seeming to reflect the very essence of spirituality.... deliciously peaceful"
Sally Peterson of Classic FM

"Rosemary Duxbury has the gift of melody"
Caduceus magazine

"Rosemary Duxbury is an extremely talented composer..... an outstanding example of classical music at its finest."
YOGA Magazine


As well as being performed in concert, this music is being more and more recognised for its healing qualities. Individuals, therapists, healers, educators and spiritual workshop leaders are regularly working with these compositions in spiritual, therapeutic and healing situations.
more details....

Next Concert: "Mirrors of Light"

A  new live multi-media experience of music, dance and photography featuring Rosemary's latest pian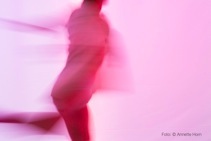 o music and world premiere of "Mirrors of Light 2".
Read more
VENUE Reitstadl Kulturhaus

Residenzplatz 3

92318 Neumarkt

DATE Saturday October 15th.


More details: www.mirrors_of_light.de

please email music@charasound.com for more information